How? Our Curriculum Approach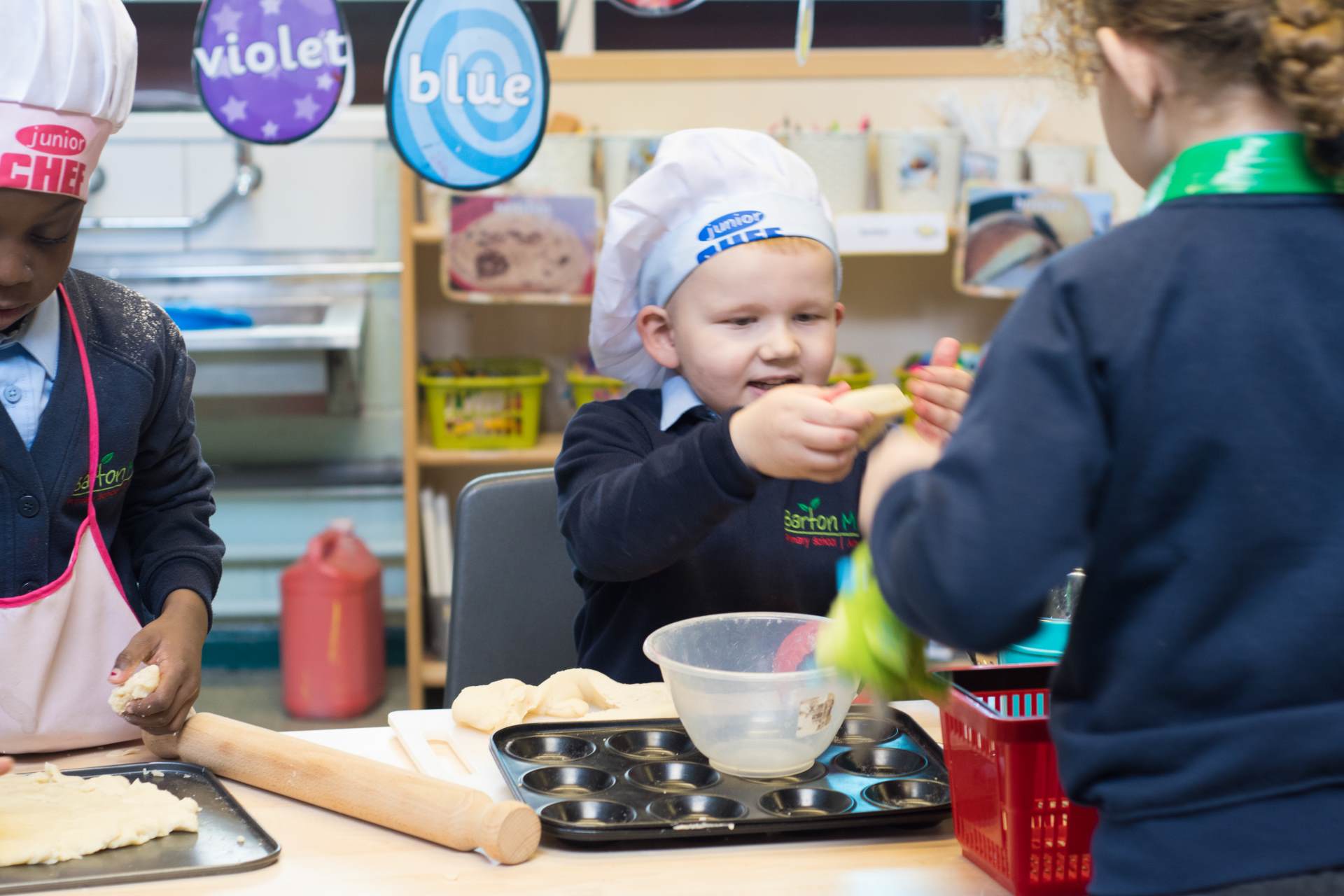 The World is changing all the time, technology has increased our ability to communicate and access information, and as a result, our future depends on our ability to ltake in new information quickly, producing both new ideas and solving problems created as a result of them.
How we are learning is as important as what we are learning and we want that learning to be both engaging and meaningful.
Everyone, children staff and parents, in our school community is a 21st Century learner.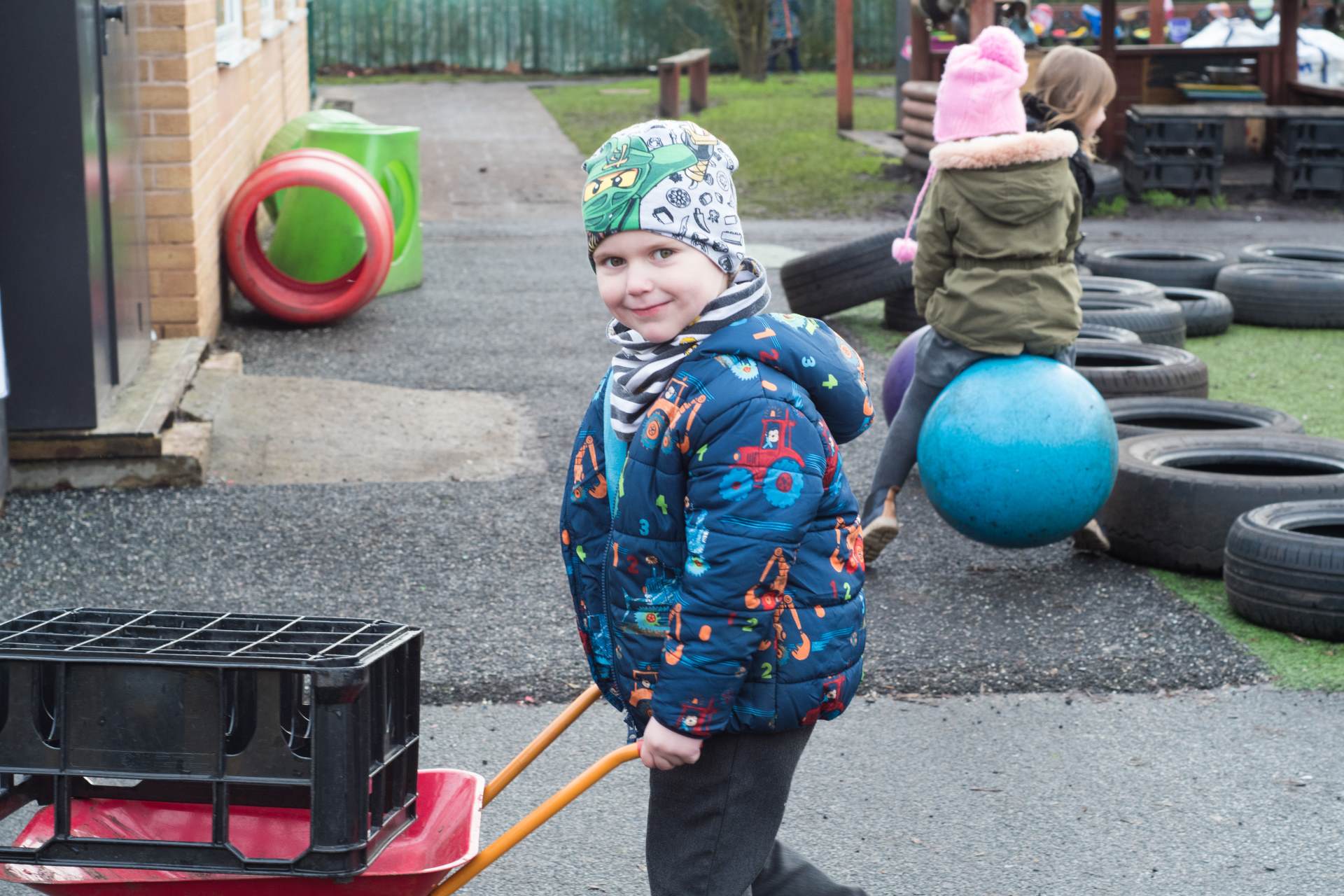 When children leave Barton Moss, we want them to be independent and interdependent learners and thinkers who have a range of skills and knowledge which enable them to ask questions and produce new ideas and know how to action them. We aim to be a school where children value each other as humans with emotions and feelings.
When planning our curriculum we have recognised the backgrounds of our families. Many of our families face social and financial challenges and we understand that it is important that our community has a strong sense of valuing themselves and each other. As a school community, we aim to offer opportunities to experience a variety of enriching cultural activities in order to develop aspirations and confidence for the future.
Our curriculum is designed to ensure that pupils establish a solid foundation in the basic skills of reading, writing and numeracy and are given many opportunities to apply these skills in purposeful, memorable contexts.
The wellbeing agenda is at the heart of our curriculum. Pupils are encouraged to be inquirers, to observe and to ask questions, to empathise with the feelings and actions of others, understanding that there are points of view and beliefs other than their own. Particularly through the Mantle of the Expert approach and in RE and PSHE, they are introduced to ethical issues and are encouraged to consider their own personal values. giving reasons for their decisions and actions.
Sport
Emotional and mental wellbeing is greatly enhanced by sport. Sport remains central to our curriculum provision, we know it is hugely beneficial in enhancing skills such as team work and resilience. We have achieved the School Games Silver Award for two consecutive years and are aiming for the Gold Award next.
Our school curriculum is based on the 2014 National Curriculum from the Department for Education. We continue to develop our own curriculum which we are tailoring to meet the needs of our Barton Moss pupils and the opportunities that our unique setting presents.
Subject leaders play an important part in the success of the curriculum by leading a regular programme of monitoring, evaluation and review.
At Barton Moss we firmly believe:
that effort and determination is way more important to future success than talent on its own.
that mistakes are inevitable and necessary for great learning to take place – we all make them!
that learning is often best in a realistic context where there is a valid reason for learning new skills and concepts and especially for maths and English.
that children should be encouraged to take on responsibility for their own learning and that teachers are responsible for creating the environment to support them to do so.
that our children should have an awareness and respect for the rights, beliefs and values of others in their school, their local area and in the global community.
The Curriculum - Implementation
Mantle of the Expert
As much as possible, our curriculum is delivered through a Mantle of the Expert approach, with dramatic inquiry at the heart of what we do. Mantle of the Expert (MoE) was developed by Dr. Dorothy Heathcote in the 1960s. Essentially, it is a method by which children can understand the curriculum in a meaningful way through taking on the role of a team of responsible experts carrying out important commissions set by an imagined client. These commissions are the tensions which add complexity to the learning, keep the tasks interesting and promote new tasks for further learning. It provides an exciting context for independent and interdependent learning, empowers children, and gives them many opportunities for speaking and listening, and a purpose to write, problem solve and investigate.
The depth of learning is the impressive thing in the Mantle – that and the enthusiasm for learning it inspires both in and beyond the classroom. Walk around Barton Moss and you're likely to meet researchers, story tellers, problem solvers, advisers, astronauts, inventors.The children know it isn't real, but invest in it as though it is.
We also do our best to add some Philosophy for Children into our planning for the Mantle to make sure that we build in opportunities for higher order thinking, deeper questioning and speaking and listening skills.
Please see the Curriculum Matrix and Curriculum Map for a more detailed explanation of how subject objectives are delivered through the Mantle of the Expert Topics.
Kagan Co-operative Learning
Kagan is all about engagement, everyone is involved! Have a look at this video for a fantastic overview of how Kagan Structures help every child in the classroom to learn. We use Kagan as one of the many tools to ensure our children are engaged in learning in order to encourage deep learning across the curriculum. From decades of research, Kagan Structures have proven themselves to be effective teaching and learning tools for cooperative learning, character education and emotional intelligence which leads to improved academic achievement, social skills and increased liking of self, others and school.
Listening to our Children
We ensure through the use of online 'Pupil Voice' questionnaires and the School Council that pupils' views and opinions are taken into consideration when new ideas are being discussed in school. We aim for our pupils to leave Barton Moss with good friends, a wide range of skills and a collection of memorable and meaningful learning experiences which will stand them in good stead for life