Maths

Staff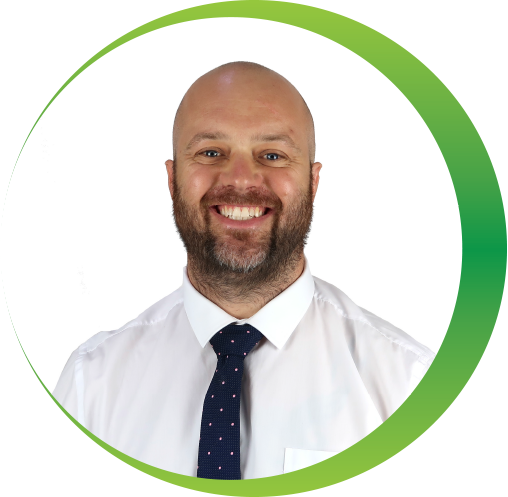 Mr P White
Maths Leader
Intent
At Barton Moss CP School, we take a mastery approach to the teaching and learning of mathematics. Essentially, our ethos is that all children can be successful in the study of mathematics as we prepare them for 'a future of possibilities'. We teach the skills to ensure our children are resilient learners who become life-long mathematicians. We aim to deliver an inspiring and engaging mathematics curriculum through high quality teaching. In order to improve our mastery approach and improve the quality of our maths teaching, we implemented the Power Maths approach.
Mathematics is an important creative discipline that helps us to understand and change the world. We want all pupils at Barton Moss to experience the beauty, power and enjoyment of mathematics and develop a sense of curiosity about the subject with a clear understanding. At Barton Moss we foster positive can do attitudes and we promote the fact that 'We can all do maths!' We believe all children can achieve in mathematics, and teach for secure and deep understanding of mathematical concepts through manageable steps. We use mistakes and misconceptions as an essential part of learning and provide challenge through rich and sophisticated problems.
By the end of EYFS pupils will demonstrate the following:
Count reliably with numbers from 1 to 20 (order, find one more or one less than a given number);
Using quantities and objects, they can add and subtract 2 single-digit numbers and count on or back to find the answer;
Solve problems, including doubling, halving and sharing;
Use everyday language to talk about size, weight, capacity, position, distance, time and money to compare quantities and objects and to solve problems;
Recognise, create and describe patterns;
Explore characteristics of everyday objects and shapes and use mathematical language to describe them.
By the end of KS1 pupils will demonstrate the following:
Develop confidence and mental fluency with whole numbers, counting and place value;
Recognise,describe, draw, compare and sort different shapes and use the related vocabulary;
Know the number bonds to 20 and be precise in using and understanding place value;
Use basic mathematical language to explain reasoning.
By the end of KS2 pupils will be able to do the following:
Become increasingly fluent with whole numbers and the four operations, including number facts (including times tables 12x) and the concept of place value;
Be confident in their abilities to solve a range of problems, including with simple fractions and decimal place value;
Use mathematical reasoning to analyse shapes and their properties, and confidently describe the relationships between them;
Make connections between multiplication and division with fractions, decimals, percentages and ratio;
Apply their abilities to solve a wider range of problems, including increasingly complex properties of numbers and arithmetic, and problems demanding efficientwritten and mental methods of calculation;
Be fluent in written methods for all four operations, including long multiplication and division, and in working with fractions, decimals and percentages;
Use mathematical language to explain/prove/justify their reasoning.
Downloads
Maths - Progression of Vocabulary
'Non-negotiables' EYFS – Y6
We all follow the mastery approach (EYFS – Y6) of planning, teaching and learning Reception to Y1 use White Rose and Y2 to Y6 follow Power Maths.
Daily basic skills including TT Rockstars or NumBots (Y1-6)
We all consolidate and/or extend learning in our large, red maths books using WR/TYM as consolidation or extension tools.
Children with SEN are able to access prerequisite learning or the basic skills (adapted) for each unit of learning as appropriate through repeated practice if needed to ensure 'all children are capable of succeeding'.
At the end of each unit of learning, the Power Maths EOU check is done to check key maths concepts for that unit in the large, red maths books and Power Maths Practice books.
Implementation
At Barton Moss CP School, teachers will plan meaningful lessons that allow children to develop mastery skills by making connections with previous, present and future Maths concepts so they can 'know and remember more' in applying their fluency and problem-solving skills. In practice, teachers will do the following:
The Power Maths and White Rose Scheme of learning to support their planning. Step-by- step teacher-pupils process of Discover, Share, Think Together and Practice must be followed.
Teachers will model (I do), give opportunities for children to respond supportively (we do) and independently (you do).
High quality resources are used in conjunction with Power Maths, such as White Rose Maths and NCETM classroom resources to consolidate, strengthen and challenge all children within the classroom and shown in the red Maths books.
Teachers teach basic skills (Arithmetic) daily focusing on the four operations in the red maths books and on the online learning platforms (TTRockstars and Numbots).
When a new learning concept is introduced for the first time, teachers may model concrete, pictorial and abstract representations of mathematical concepts. Objects and pictures are used to demonstrate and visualise abstract ideas, alongside numbers and symbols.
Impact
Book monitoring will show that all children's outcomes are 100% good outcomes or better.
Book monitoring will show at least 50% have outstanding evidence that show children are engrossed and can know and remember more about Mathematics linked directly to the intent.
All book monitoring shows that theory and intent is being implemented in the order and approach as planned by the subject leader.
All books show assessment stages throughout each term (End of Unit checks, termly NFER) within the curriculum construct that show children are knowing and remembering more.
Outcomes:
By the end of EYFS, we expect the vast majority of our children to achieve the ELGs in Number and Shape, Space and Measure.
At least 72% of EYFS working at ARE in Mathematics by July 2021/2022.
By the end of KS1we expect the vast majority of our children to have developed confidence and mental fluency with whole numbers, counting and place value including working with numerals, words and the four operations as well as applying these skills in solving related problems.
At least 75% of Y2 working at ARE and 25% GD in Mathematics by July 2021/2022.
By the end of KS2we expect the vast majority of our children to have deep understanding and apply knowledge and skills fluently in problem solving and making connections in fractions, decimals, percentages and ratios.
At least 75% of Y6 working at ARE and 30% GD in Mathematics by July 2021/2022
At the end of Y4, 85% of children pass the National Mathematics Times Tables Check.
Whole school ARE in mathematics at 65% and 15% GD